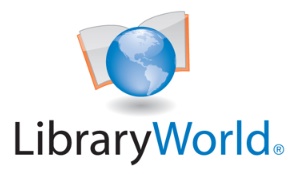 Search Our Catalog
ONLINE!

Click here
Call us to reserve your book for pickup @ 802-877-2211
---
~Book Sale Room~~~ Otter Creek Room
The booksale is now open !
A small selection of books is also available on the Main Floor.
HOURS : Wed.-Thurs.-Friday 12:30-5 Saturday 9-2
Check the Children's Program calendars to preview weekly Summer programming.
Bixby Annual Appeal
We appreciate each and every donation and all of your kind words. You may mail in your donations or… Donate online… We want to make it as easy and quick as we can for you to donate during your busy day to day schedule!
Birds of Vermont Museum Pass
The Bixby Library has a pass to the Birds of Vermont Museum in Huntington, Vermont from May 1st to October 31, 2014. Free admission for one immediate family. Use of the Library Family Pass is limited to once per season, per immediate family and is not valid for special events. Two day checkout and must be returned by closing time on the second day.
Echo Pass
The ECHO at Leahy Center for Lake Champlain Library Pass is available now through March 31, 2015 to all our registered patrons. The pass admits up to 2 adults and 3 youth for $4.00 each. This may not apply to all exhibits.
Lake Champlain Maritime Museum
The Lake Champlain Maritime Museum pass allows one immediate family free entrance between May 31, 2014 and October 12, 2014. This complimentary pass was given to the library by the Lake Champlain Maritime Museum for use by our registered patrons.
Rokeby Museum Pass
The Bixby Library in partnership with the Rokeby Museum offers a reduced admission pass for $ 4.00 per person for a party of 4 and is available through August, 2014. Rokeby Museum also offers free admission to the public on Tuesday afternoons from 1 pm to 5 pm. Thank you to the Ferrisburgh Historical Society for their generosity.
Shelburne Farms
Shelburne Farms has donated two Passes to the Bixby which will expire in April, 2015. Each pass is available to our registered patrons. The pass entitles two adults and their children (under 18) living in one household to free admission to the Walking Trails and Children's Farmyard. Thank you to Shelburne Farms for donating these passes to the Bixby.
Shelburne Museum
Our circulating Shelburne Museum pass, is available from May 10, 2014 through April 30, 2015 to registered patrons to be checked out. The pass admission is free for 2 adults and up to 4 children under 18. We wish to thank the Ferrisburgh Historical Society for providing this pass to the Bixby.
Vermont Historic Sites
The Vermont Historic Sites Pass provides our registered patrons entry to the Vermont Historic Sites for one family of groups up to 8 people. Check out the website http://historicsites.vermont.gov/ to find information on these locations: Bennington Monument, President Calvin Coolidge, President Chester Arthur and others. This pass expires when the sites close for the 2014 season.
Vermont History Museum & Heritage Galleries
This complimentary library pass is good for admission to the Vermont History Museum located in Montpelier, Vermont.
Vermont State Parks
The Vermont State Parks Day Use Area pass is available to our patrons. The one day pass offers free entry for a vehicle of up to 8 people from May 1 to October 31, 2014 from 10 a.m. until sunset.
All passes are in the name of the library and available for our registered patrons to borrow and return within a specified time. Call 877-2211 for more information or to reserve one of the passes.
Universal Class
Universal Class is a new on-line service offered to our Bixby registered patrons. Over 500 courses on a wide variety of subjects is available for free. Students can enroll in up to 5 courses w/ 6 months to finish each course. You may access courses 24/7 via the Internet. Attend class, do assignments on your personal schedule. Each course has real instructors who can communicate w / students by email.
These are non-credit courses and provided for personal enrichment. Courses are not intended as substitution for any state. government, licensing or educational requirements. If you are interested in enrolling in Universal Class, you may register using this live link.
http://vermontstate.universalclass.com/register.htm
Please type in your entire barcode number.
This Service is brought to you by Recorded Books, Vt. Dept. of Libraries and Institute of Museum and Library Services
.
Listen Up! Vermont Free Audiobooks & eBooks
The Bixby Library is a member of the Green Mountain Library consortium. Our patrons are invited to download Audio books and eBooks from the link below at no cost.
Before you begin: 1) You must be a registered Bixby patron, 2) Use your new plastic library card's barcode number.
Visit the ListenUp site
www.listenupvermont.org
and take the time to read the instructions. Click on Getting Started to access the Quick Start Guide, to see a list of compatible devices: Click on
Supported Audio or eBook devices.
To checkout and download you need…
A valid plastic library card with barcode

Internet access

A computer or device that meets the system requirements for the type(s) of materials you wish to download

Free software for the computer or device on which you wish to use the materials available at link listed above

Children age 8 and above as well as teens may sign up. There are plenty of titles for them to choose from.

Downloading Audio books and eBooks is fun, convenient, and portable~ anywhere, any time! Enjoy! If you experience any difficulties visit the Overdrive site for additional support.
Join Front Porch Forum: Helping Neighbors Connect
Front Porch Forum is a free community-building service. Your neighborhood's forum is only open to the people who live there. It's all about helping neighbors connect. It's fun! Join today, what are you waiting for?
Vergennes, and Ferrisburgh are two of 70+ towns/ cities across Vermont offering connection to Front Porch Forum. The Bixby Library was selected as one of the e-Vermont grant recipients in 2011. Front Porch forum is one of the digital ways our community can keep informed and connected neighbor to neighbor.
Explore Vermont Online Library (VOL)
Vermont Online Library can be used to search for magazine articles and other information, some of which is in full text. This resource, published by InfoTrac, may be used while in the library or by library patrons at home by entering their Bixby Library Patron card number. There are databases for adults, teens, children, business people, and those searching for medical information. Some of the magazines available in full text are Time, Newsweek, Consumer Reports and Glamour just to name a few! This database is available to our registered patrons: http://www.galesites.com/menu/vol_v58
Please check the information in your patron packet or call the library for the password.
Vermont Online is made available due to our eVermont Grant.
Heritage Quest Online
Heritage Quest Online is a free History and Genealogy for our patrons.
http://persi.heritagequestonline.com/hqoweb/library/do/login
Please check the information in your patron packets or call the library 877-2211 to ask for the password.
---
Bixby's Partnership with UVM's Center for Digital Initiatives allows access of 788 historic photos from our History Room Collection to be available 24/7.Visit collection by using the link below to view our historic slide and photo collection: http://cdi.uvm.edu Please write your memories about the images in the comments box for us. Thank you.
---
Check out upcoming events at Bixby.
Children's Programs
Adult Programs
On the nightstand:
July Book Reviews
Library Journal | 03/01/2013
Mauer (executive director, The Sentencing Project) penned two reference-heavy text editions of Race To Incarcerate. The work has become a classic for understanding the disparities and toxic effects of U.S. imprisonment practices since the 1970s. The authors explain that the number of prisoners and sentence lengths has greatly increased, yet imprisonment may be an unjust and ineffective remedy in many cases. Moreover, Mauer and Jones (Isadora Duncan; contributor to The Real Cost of Prisons and Studs Terkel's Working) continue, an "us vs. them" vision has contributed to racial inequalities throughout the law enforcement and correctional systems and current trends suggest a promising shift towards better sentencing plus increased programs in crime prevention and reentry counseling. This adaptation is designed for younger people and cuts to the main points, updating developments since 2006. VERDICT Its political and cultural immediacy makes this an excellent title for adults interested in social issues as well as for college students, teens, and tweens. It also serves as a bridge to Mauer's original, since skillful black-and-white visuals from Jones add clarity and vividness to complex issues. Back matter includes resources for donating books to prisoners and connecting with prisoner penpals.
Check Availability of this title.
From Booklist
*Starred Review* Novak's high-concept, hilarious, and disarmingly commiserative fiction debut stems from his stand-up performances and his Emmy Award–winning work on the comedy series, The Office, as writer, actor, director, and executive producer. Accordingly, his more concise stories come across as brainy comedy bits, while his sustained tales covertly encompass deep emotional and psychological dimensions. An adept zeitgeist miner, Novak excels at topsy-turvy improvisations on a dizzying array of subjects, from Aesop's fables to tabloid Elvis to our oracular enthrallment to the stock market. A master of cringe, Novak imagines a blind date with a warlord, a Comedy Central TV roast of Nelson Mandela, and a mortifying misunderstanding between mega-best-selling novelist John Grisham and his new editor. Writing with zing and humor in the spirit of Woody Allen and Steve Martin, Novak also ventures into the realm of George Saunders and David Foster Wallace. A boy wins a breakfast-cereal contest and discovers a shocking family secret. A sex robot falls in love. A man reveals the heartbreak behind the universally dreaded math problem about the two trains leaving the stations at different times. Baseline clever and fresh, at best spectacularly perceptive, and always commanding, Novak's ingeniously ambushing stories of longing, fear, pretension, and confusion reveal the quintessential absurdities and transcendent beauty of our catch-as-catch-can lives. HIGH-DEMAND BACKSTORY: Novak's television fame is an instant lure, one that will be pitched far and wide as Novak appears on major talk shows and travels to 20 cities in concert with an immense print and online ad campaign. –Donna Seaman
Check availability of this title.
From Booklist
Do we really know what drives us? Compelling evidence is emerging that shows that, more than money or other extrinsic incentives, the human brain gets a hefty reward by forging connections with others. That evidence, much of it uncovered by Lieberman, a pioneer of social cognitive neuroscience, is presented in a collegial manner in this often-surprising account. He contends that the human brain has been primed by evolution to view the world in social terms. With the details from study after study, many of them based on imaging scans that examine activity in certain parts of the brain, Lieberman's book is perfect for Malcolm Gladwell fans who want to delve much deeper into the biology behind our social abilities. The investigations reveal the impressive social abilities we hold, often unappreciated but noticeable when lacking in others, and so ingrained they may influence our very sense of self. The book provides anecdotes and insights sure to be shared with others because, after all, we're social creatures.
Check the availability of this title.