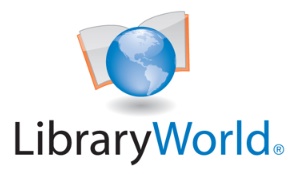 Search Our Catalog
ONLINE!

Click here
Call us to reserve your book for pickup @ 802-877-2211
---
December News at Bixby
~Book Sale Room~~~ Otter Creek Room
Book Sale Room has re-opened!
NEW HOURS: Wed 12:30-5 Th 12:30-7 Fr 12:30-5 Sat 9-2
Weekly Pre-school Story Hour
Thursdays @ 10:30
Check the Children's Program calendar to preview weekly themes.
Bixby Library 2013 Annual Appeal
Our fall campaign has begun. Letters seeking your support have been mailed. We appreciate each and every donation and all of your kind words. You may mail in your donations or… Donate online… We want to make it as easy and quick as we can for you to donate during your busy day to day schedule!
Children's Program Monday, November 18th 6-7 pm
Pajama Party
and
Curious George Movie
co-sponsored by Vermont Public Television
Come dressed in your pajamas! We will meet in the Otter Creek Room
. Parents/ care giver must remain with the children younger than 8. Pre-registration is necessary.
(Free popcorn for everyone)
Call 877-2211, give your name and number of children and adults in your party.
Holiday Stroll Dec. 7th, 2013
Universal Class
Universal Class is a new on-line service offered to our Bixby registered patrons. Over 500 courses on a wide variety of subjects is available for free. A sampling of available subjects includes: Interview Skills, Nutrition 101, Stress Management 101, Caring fro Seniors, Microsoft Office 2007, and Photography Basics. Students can enroll in up to 5 courses w/ 6 months to finish each course. You may access courses 24/7 via the Internet. Attend class, do assignments on your personal schedule. Each course has real instructors who can communicate w / students by email. These are non-credit courses and provided for personal enrichment. Courses are not intended as substitution for any state. government, licensing or educational requirements. If you are interested in enrolling in Universal Class, you may register usint he live link below. Please type in your entire barcode number.
http://vermontstate.universalclass.com/register.htm
This Service is brought to you by Recorded Books, Vt. Dept. of Libraries and Institute of Museum and Library Services.
Listen Up! Vermont Free Audiobooks & eBooks
The Bixby Library is a member of the Green Mountain Library consortium. Our patrons are invited to download Audio books and eBooks from the link below at no cost. Before you begin: 1) You must be a registered Bixby patron, 2) Use your new plastic library card's barcode number.
Visit the ListenUp site
www.listenupvermont.org
and take the time to read the instructions. Click on Getting Started to access the Quick Start Guide, to see a list of compatible devices: Click on
Supported Audio or eBook devices.
To checkout and download you need…
A valid plastic library card with barcode

Internet access

A computer or device that meets the system requirements for the type(s) of materials you wish to download

Free software for the computer or device on which you wish to use the materials available at link listed above

Children age 8 and above as well as teens may sign up. There are plenty of titles for them to choose from.

Downloading Audiobooks and eBooks is fun, convenient, and portable~ anywhere, any time! Enjoy! If you experience any difficulties visit the Overdrive site for additional support.
Join Front Porch Forum :Helping Neighbors Connect
Front Porch Forum is a free community-building service. Your neighborhood's forum is only open to the people who live there. It's all about helping neighbors connect. It's fun! Join today, what are you waiting for?
Vergennes, and Ferrisburgh are one of 70+ towns/ cities across Vermont offering connection to Front Porch Forum. The Bixby Library was selected as one of the e-Vermont grant recipients in 2011. Front Porch forum is one of the digital ways our community can keep informed and connected neighbor to neighbor.
Explore Vermont Online Library (VOL)
Vermont Online Library can be used to search for magazine articles and other information, some of which is in full text. This resource, published by InfoTrac, may be used while in the library or by library patrons at home by entering their Bixby Library Patron card number. There are databases for adults, teens, children, business people, and those searching for medical information. Some of the magazines available in full text are Time, Newsweek, Consumer Reports and Glamour just to name a few! This database is available to our registered patrons: http://www.galesites.com/menu/vol_v58
Please check the information in your patron packet or call the library for the password.
Vermont Online is made available due to our eVermont Grant.
Heritage Quest Online
Heritage Quest Online is a free History and Genealogy for our patrons.
http://persi.heritagequestonline.com/hqoweb/library/do/login
Please check the information in your patron packets or call the library for the password.
---
Bixby's Partnership with UVM's Center for Digital Initiatives allows access of 788 historic photos from our History Room Collection to be available 24/7.Visit collection by using the link below to view our historic slide and photo collection: http://cdi.uvm.edu Please write your memories about the images in the comments box for us. Thank you.
---
Inclement weather
Check out upcoming events at Bixby.
Children's Programs
Adult Programs
On the nightstand:
December Book Reviews
Dissident Gardens
by Jonathan Lethem
From Booklist
"*Starred Review* Lethem extends his stylistically diverse, loosely aligned, deeply inquiring saga of New York City (Motherless Brooklyn, 1999; The Fortress of Solitude, 2003; Chronic City, 2009) with a richly saturated, multi-generational novel about a fractured family of dissidents headquartered in Queens. It's 1955, and witty, voluble, passionate Rose Zimmer—an Eastern European Jew, worshipper of Abraham Lincoln, and street-patrolling leftist—has outraged her communist comrades by having an affair with Douglas Lookins, an African American policeman. She, in turn, is wrathful when she catches Miriam, her smart and gutsy 15-year-old daughter, in bed with a college student. Lethem circles among his tempestuous narrators and darts back and forth in time, landing on historical hot spots as he traces the paths of radical Rose; Douglas' brainy, skeptical son, Cicero, who becomes
More…