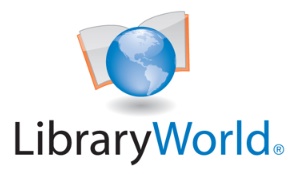 Search Our Catalog
ONLINE!

Click here
Call us to reserve your book for pickup @ 802-877-2211
---
~Book Sale Room~~~ Otter Creek Room
The booksale is now open !
A small selection of books is also available on the Main Floor.
HOURS : Wed.-Thurs.-Friday 12:30-5 Saturday 9-2
Vermont Reads

Wonder

by R.J. Palacio
The Bixby Library has been selected to participate in the Statewide, One-Book Community Reading Program. Watch for the announcement of future programs and events.
Invitation to all incoming Addison County Imagination Library 2014 Kindergarten Students.
Come to a special story time in your honor at Bixby Library on Thursday, August 21st, 2014at 6-7 pm in the Children's Room .
We will be enjoying books together and will also have time with each other to tell stories, sing and play.
Please RSVP as soon as you can! Call the Bixby 877-2211 (X 204). Leave your name and contact info, as well as how many in your family will be coming.
Congratulations to all children who graduated from the Dolly Parton Imagination Library this year. We hope you enjoyed all the books you received. Come and join your library. We have many books for you and your families to check out and borrow.
Bixby Annual Appeal
We appreciate each and every donation and all of your kind words. You may mail in your donations or… Donate online… We want to make it as easy and quick as we can for you to donate during your busy day to day schedule!
Birds of Vermont Museum Pass
The Bixby Library has a pass to the Birds of Vermont Museum in Huntington, Vermont from May 1st to October 31, 2014. Free admission for one immediate family. Use of the Library Family Pass is limited to once per season, per immediate family and is not valid for special events. Two day checkout and must be returned by closing time on the second day.
Echo Pass
The ECHO at Leahy Center for Lake Champlain Library Pass is available now through March 31, 2015 to all our registered patrons. The pass admits up to 2 adults and 3 youth for $4.00 each. This may not apply to all exhibits.
Lake Champlain Maritime Museum
The Lake Champlain Maritime Museum pass allows one immediate family free entrance between May 31, 2014 and October 12, 2014. This complimentary pass was given to the library by the Lake Champlain Maritime Museum for use by our registered patrons.
Rokeby Museum Pass
The Bixby Library in partnership with the Rokeby Museum offers a reduced admission pass for $ 4.00 per person for a party of 4 and is available through August, 2014. Rokeby Museum also offers free admission to their "Free & Safe" exhibit on Tuesday afternoons from 1 pm to 5 pm. Thank you to the Ferrisburgh Historical Society for their generosity.
Shelburne Farms
Shelburne Farms has donated two Passes to the Bixby which will expire in April, 2015. Each pass is available to our registered patrons. The pass entitles two adults and their children (under 18) living in one household to free admission to the Walking Trails and Children's Farmyard. Thank you to Shelburne Farms for donating these passes to the Bixby.
Shelburne Museum
Our circulating Shelburne Museum pass, is available from May 10, 2014 through April 30, 2015 to registered patrons to be checked out. The pass admission is free for 2 adults and up to 4 children under 18. We wish to thank the Ferrisburgh Historical Society for providing this pass to the Bixby.
Vermont Historic Sites
The Vermont Historic Sites Pass provides our registered patrons entry to the Vermont Historic Sites for one family of groups up to 8 people. Check out the website http://historicsites.vermont.gov/ to find information on these locations: Bennington Monument, President Calvin Coolidge, President Chester Arthur and others. This pass expires when the sites close for the 2014 season.
Vermont History Museum & Heritage Galleries
This complimentary library pass is good for admission to the Vermont History Museum located in Montpelier, Vermont.
Vermont State Parks
The Vermont State Parks Day Use Area pass is available to our patrons. The one day pass offers free entry for a vehicle of up to 8 people from May 1 to October 31, 2014 from 10 a.m. until sunset.
All passes are in the name of the library and available for our registered patrons to borrow and return within a specified time. Call 877-2211 for more information or to reserve one of the passes.
Universal Class
Universal Class is a new on-line service offered to our Bixby registered patrons. Over 500 courses on a wide variety of subjects is available for free. Students can enroll in up to 5 courses w/ 6 months to finish each course. You may access courses 24/7 via the Internet. Attend class, do assignments on your personal schedule. Each course has real instructors who can communicate w / students by email.
These are non-credit courses and provided for personal enrichment. Courses are not intended as substitution for any state. government, licensing or educational requirements. If you are interested in enrolling in Universal Class, you may register using this live link.
http://vermontstate.universalclass.com/register.htm
Please type in your entire barcode number.
This Service is brought to you by Recorded Books, Vt. Dept. of Libraries and Institute of Museum and Library Services
.
Listen Up! Vermont Free Audiobooks & eBooks
The Bixby Library is a member of the Green Mountain Library consortium. Our patrons are invited to download Audio books and eBooks from the link below at no cost.
Before you begin: 1) You must be a registered Bixby patron, 2) Use your new plastic library card's barcode number.
Visit the ListenUp site
www.listenupvermont.org
and take the time to read the instructions. Click on Getting Started to access the Quick Start Guide, to see a list of compatible devices: Click on
Supported Audio or eBook devices.
To checkout and download you need…
A valid plastic library card with barcode

Internet access

A computer or device that meets the system requirements for the type(s) of materials you wish to download

Free software for the computer or device on which you wish to use the materials available at link listed above

Children age 8 and above as well as teens may sign up. There are plenty of titles for them to choose from.

Downloading Audio books and eBooks is fun, convenient, and portable~ anywhere, any time! Enjoy! If you experience any difficulties visit the Overdrive site for additional support.
Join Front Porch Forum: Helping Neighbors Connect
Front Porch Forum is a free community-building service. Your neighborhood's forum is only open to the people who live there. It's all about helping neighbors connect. It's fun! Join today, what are you waiting for?
Vergennes, and Ferrisburgh are two of 70+ towns/ cities across Vermont offering connection to Front Porch Forum. The Bixby Library was selected as one of the e-Vermont grant recipients in 2011. Front Porch forum is one of the digital ways our community can keep informed and connected neighbor to neighbor.
Explore Vermont Online Library (VOL)
Vermont Online Library can be used to search for magazine articles and other information, some of which is in full text. This resource, published by InfoTrac, may be used while in the library or by library patrons at home by entering their Bixby Library Patron card number. There are databases for adults, teens, children, business people, and those searching for medical information. Some of the magazines available in full text are Time, Newsweek, Consumer Reports and Glamour just to name a few! This database is available to our registered patrons: http://www.galesites.com/menu/vol_v58
Please check the information in your patron packet or call the library for the password.
Vermont Online is made available due to our eVermont Grant.
Heritage Quest Online
Heritage Quest Online is a free History and Genealogy for our patrons.
http://persi.heritagequestonline.com/hqoweb/library/do/login
Please check the information in your patron packets or call the library 877-2211 to ask for the password.
---
Bixby's Partnership with UVM's Center for Digital Initiatives allows access of 788 historic photos from our History Room Collection to be available 24/7.Visit collection by using the link below to view our historic slide and photo collection: http://cdi.uvm.edu Please write your memories about the images in the comments box for us. Thank you. No part of the material may be reproduced or utilized in any form or by any means, electronic or mechanical, including photocopying, recording, broadcasting or by any other information storage and retrieval system. Direct all inquiries and requests to the Bixby Memorial Free Library, Vergennes, Vt. 802-877-2211.
---
Check out upcoming events at Bixby.
Children's Programs
Adult Programs
On the nightstand:
September Book Reviews
From Booklist
*Starred Review* It's been half a decade since Iles' last Penn Cage novel, but, oh boy, was it worth the wait! Penn, still getting his feet under him after being elected mayor of Natchez, Mississippi, is shocked to learn that his father, Dr. Tom Cage, is about to be charged with murder in the death of a local woman, a nurse who worked with Dr. Cage back in the 1960s. Stymied by his father's refusal to discuss the case, Penn digs into the past to uncover the truth and discovers long-buried secrets about his community and his own family. Natchez Burning (the title is surely a nod to the infamous "Mississippi Burning" murder case of the 1960s, and others like it) is the first of a planned trilogy. The story ends in mid-stride, leaving us on the edge of our seats, but that's not a criticism. This beautifully written novel represents some of the author's finest work, with sharper characterizations and a story of especially deep emotional resonance, and we eagerly await volume two. HIGH-DEMAND BACKSTORY: Several of Iles' thrillers have found their way to best-seller lists, but his new publisher is touting this one (his first novel in five years) as a breakout book and seems ready to put marketing dollars behind that claim.
Check Availability of this title.
From Booklist
*Starred Review* Allison Weiss is having trouble keeping it all together. Her husband, Dave, resents that she makes more money as a lead writer on a "mommy blog" than he does as a newspaper reporter. They live in a house they can't afford, with Dave sleeping in the guest bedroom more and more often. Between juggling writing assignments with the antics of their highly sensitive five-year-old, Ellie, Allison also tries to help her mother manage the fact that her father is falling further into dementia. So how does a stressed-out mom catch a break? Pills. Lots and lots of lovely little pain-killing pills. When she runs out of legitimate prescriptions, Allison turns to buying them illegally online, spending thousands of dollars a month on her growing addiction. Things look great on the outside—one would never guess how many Oxycontins and Percocets it takes Allison to get through the day—but rock bottom hits, as it always does. Weiner, who is a master at creating realistic characters, is at her best here, handling a delicate situation with witty dialogue and true-to-life scenes. Readers will be nodding their heads in sympathy as Allison struggles to balance being a mother, a daughter, and a wife while desperately just wanting to be herself.
Check availability of this title.
From Booklist
W
hen a disastrous meltdown occurs at a Vermont nuclear power plant, forcing people to flee for their lives and face permanent exile from their beloved homes, everyone blames Emily's parents. Her father was chief engineer, and her mother was the communications director, and they had a reputation for drinking. Terrified, Emily, a bookish, 16-year-old only child, runs away and ends up crashing in the squalid lair of a guy called Poacher, who recruits homeless teens for his drug-and-prostitution ring. But smart Emily, who knowledgeably reveres Emily Dickinson, gets it together once she takes responsibility for a nine-year-old boy on the run from foster care and builds a trash-bag igloo to protect them from the bitter cold. In his sixteenth novel, theversatile Bohjalian (The Light in the Ruins, 2013) has Emily tell her harrowing, tragic story retrospectively, under medical care. If only this well-meant and compelling tale offered more scenes depicting the shocking aftermath of a nuclear disaster to provide an even more arresting and significant context for traumatized yet tough and resilient young Emily's sad, brave saga. –Donna Seaman
Check the availability of this title.